THANK YOU !!!!
We work very hard to make Stacy's a fun and exciting place to learn music.
Thank you for letting us know you think were the best!
Share on Facebook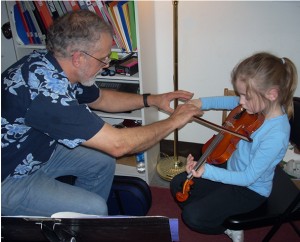 Sign up today to reserve your spot through the spring.
Visit Our Lesson Page for More Info.
Share on Facebook
Highway to Rock is a performance based program designed to get students on stage for the first time.  With the aid of a musical director students will attend weekly rehearsals with their band mates, pick songs, and rehearse.  During these rehearsals they will learn not only how to play the songs, but will acquire skills in teamwork and advanced musical skills in harmony and song structure.
Click Here for Summer Session Details
Share on Facebook
Share on Facebook
Our "Labor for Life" promise
For 67 years Stacy's Music has strived to give their customers the best value for the money.  We continue that tradition with "Labor for Life."
Stacy's Music will give you free labor on any string instrument, new or used, you purchase from us for as long as you own it.  All regular maintenance, string and tunes, and major repairs will cost you nothing.*  You can bring it in as often as you like and many repairs can be done while you wait.
*All parts and strings must be purchased from Stacy's to receive free labor.
*Amplifiers and electronics work serviced by Universal Electronic Repairs are excluded.
*All brass and woodwind instruments excluded
Share on Facebook
For the rest of 2013 we are offering no interest financing on select purchases!*
Spend at least $499 and get no interest payments for 6 months!
Spend at least $999 and get no interest payments for 12 months!
No money down and instant approvals*
*All applications are subject to credit approval through GE Money.  *12 Month Same as Cash offer on approved "Stacy's Music Card" credit card purchases of qualifying merchandise of $999 and over.  All purchases $499 and over will be 6 months same as cash. Minimum Payments required. Standard Rate: 29.99%; Penalty Rate: 29.99%. Minimum Interest Charge $2. Certain rules apply to the allocation of payments and Interest Charges on your promotional purchase if you make more than one purchase on your "Stacy's Music Card" credit card. Call 434-974-1555 or review your cardholder agreement for information. Offer valid through 12/31/2010.
Share on Facebook
Science says there are good medical reasons to play…
Playing a musical instrument can reverse stress at the molecular level, according to studies conducted by Loma Linda University School of Medicine and Applied Biosystems (as published in Medical Science Monitor)
Making music can help reduce job burnout and improve your mood, according to a study exposing 112 long-term care workers to six recreational music-making sessions of group drumming and keyboard accompaniment. (as published in Advances in Mind-Body Medicine)
Playing music increases human growth hormone (HgH production among active older Americans.  A study following 130 people over two 10-week periods measured participants' levels of HgH.  The findings revealed that the test group who took group keyboard lessons showed significantly higher levels of HgH than the control group people who did not make music. (University of Miami)
All Content from www.wannaplaymusic.com
Share on Facebook
Whether you're 5 or 95, you can benefit mentally, physically and socially from playing a musical instrument.
Everyone knows that playing musical instrument is fun and entertaining.  But did you also know that playing music is scientifically proven to benefit people of all ages.
Children and Teens — Playing music positively affects the development of children's cognitive skills.  It builds confidence, self-discipline and inspires creativity.  Also playing music can increase productivity and help kids and teens connect socially with their peers.
Adults and Seniors — Playing exercies the brain and helps fight memory loss.  It helps reduce stress and lower blood pressure.  And it can stave off depression and loneliness
All Content from www.wannaplaymusic.com
Share on Facebook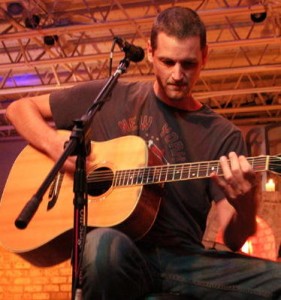 I would like to write a few lines thanking all of our customers for a wonderful 2009.  In a year filled with bad news, bad finances and bad attitudes, Stacy's Music experienced a wonderful year.  We met many new students ready and willing to learn a new instrument, we reconnected with many old customers who are getting back into music making, and enjoyed speaking with our weekly customers who choose Stacy's Music as their music store of choice.  I, on many occasions, enjoyed talking with some of our students parents, not only about their kid's music education, but just life and business in general.  In my 18 years of working here I have never before had the feeling of community that I do now.  I learned that the people of Charlottesville (and surrounding areas) love their music.  They take it seriously and appreciate shopping at a place that is just as serious about nurturing relationships as they are about their music.  I love what I do and work hard to make Stacy's Music a place where you can learn, play and create music and I appreciate everyone who takes notice.
So in short I would like to say thank you.  Thank you to all the parents for bringing your kids in to take lessons here. Thank you to all the musicians for choosing us over anyone else or home delivery.  Thank you to everyone who walked through our door to ask a question.  I thank you all and hope you have a wonderful 2010.  Let's make it loud!
Shep Stacy
Share on Facebook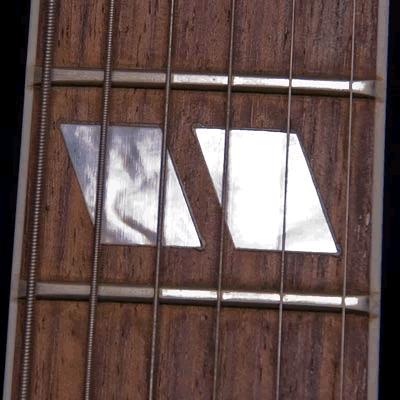 So you haven't changed your strings in a year and your once beautiful shiny frets now have a dingy green tint to them.  You wipe and wipe but nothing happens.  Here is a simple trick to get those frets back to their original shine. (Note: This tip is not recommended for maple and finished fret boards.)
Take a piece of #0000 steel wool (not sandpaper) and run it up and down the fret board until your frets shine.  Take care to cover your pickups and any electronics with masking tape…steel wool can wreck your electronics.  If your fret board is really dirty you can steel wool across the frets, but because this is against the grain of the wood, you will need to go back over the whole neck again, with the grain, once you are finished.  Now is a really great time to condition your fret board with lem-oil or other conditioning product.
Perform this every other string change, and your frets will always look like new.  Play on!
Share on Facebook